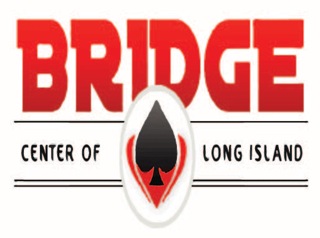 3678 Oceanside Road West
Suite 102

Oceanside, NY 11572

Duplicate Bridge

516-481-4311
ACBL Sanctioned



About Us

Welcome to the BRIDGE CENTER of LONG ISLAND. We have great duplicate bridge games every day of the week and always in the friendliest environment. Come on down and enjoy a fabulous day. See Directions for directions to our club, Weekly Schedule to see our schedule for the week, and Contact if you want to contact me about anything. I am glad to help.

Please sign up for my "weekly" email newsletter (if you are not already on my mailing list).



News

This Monday, August 4th, the BRIDGE CENTER will be running a RED Point NAP Event.

Come down and join us for a great day of Bridge and a fabulous lunch at the BRIDGE CENTER. And don't miss our
August Weekend Special. Entry fee is $14 for Saturday and $14 for Sunday Game.
You can always call (516-481-4311) to make a reservation. You are welcome to drop by with a partner, but please call in advance if you want us to arrange a partner for you.

We are now a part of the Common Game. Go to the website www.thecommongame.com and log in with your ACBL number. You will be able to access the game file and your personal progress. Explore the site. I am sure you will find in fascinating.

WE ARE A ZERO TOLERANCE CLUB. Your comfort and enjoyment of the game are our most important goals. If there is anything we can do to improve your day at the BRIDGE CENTER please let us know and we will do our best to accommodate you.


The Bridge Center of Long Island. Address: 3678 Oceanside Road West, Oceanside. Our phone number is 516-481-4311.